The timer feature is a useful feature that is only available for tutors to see and control. No longer will you have to wonder how long the session has gone on for! The timer is designed with 3 different settings - custom, countdown, and stopwatch.
The easiest way to use the timer is to choose one of the preset times: 15 minutes, 30 minutes, or 1 hour: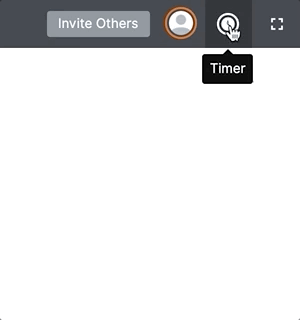 Another option is to set a custom time that can be any duration you'd like, down to the second: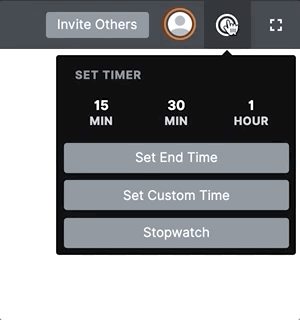 If you'd like your timer to count down to a particular time in the future, you can use the Set End Time option. Here, we'll countdown the remaining time from now (15:23) until 16:00 (i.e. 37 minutes):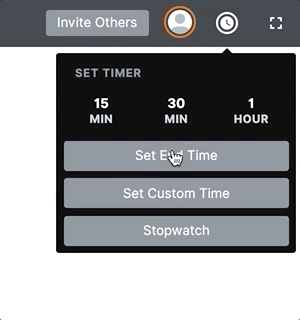 Finally, you can use the stopwatch feature to start counting from 0:00.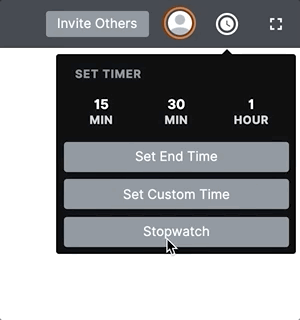 When your defined end time or custom time is within 5 minutes of finishing, the indicator will turn red to show that you're almost out of time. You can use this as a cue to start wrapping up your lesson. Once the set time limit has been reached, the icon will begin to blink and timer will begin to count into overtime.