You can find the link for your scheduled online session (that leads to Gooroo's Virtual Classroom) via the confirmation email from Gooroo you received after booking the session - you'll also receive a reminder email with the same link prior to the start of the session.
In addition to the link being sent via email, you can always go to your Gooroo student dashboard or sessions page and click "Join session" to join your Virtual Classroom.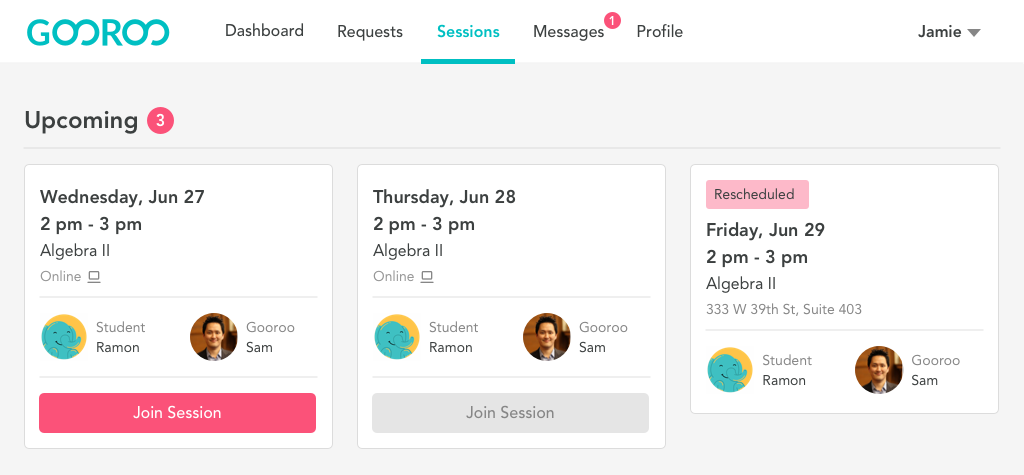 Note: Please use your computer, laptop, or large tablet for online sessions, as phone screens will be too small to accommodate all the tools and features of the classroom.